Frost Cafe
The Historic Boone Tavern is here to serve you for Breakfast, Lunch, and Dinner! Reservations are recommended for indoor and outdoor seating which will have a lower capacity for the safety of our guests and staff. To comply with the new executive order from the Governor's office, all staff and guests are required to wear a mask in public spaces throughout the hotel and restaurant. Guests must wear a mask upon entering the dining room, removing it only to eat. The mask must be worn if a guest leaves their table to go to the restroom.
Join Us in the Frost Cafe for a hot cup of espresso or an ice-cold beer. The Cafe is located right next to the dining room entrance at Boone Tavern and is conveniently connected to Main Street and College Square. Berea College students, faculty, and staff receive 10% off all coffee and pastries!
In addition to coffee and bar service, the cafe also offers appetizers and sweets all made in house by the famous Boone Tavern Restaurant!
Make sure to stop by for a quick pick me up in the morning or a relaxing drink in the evening.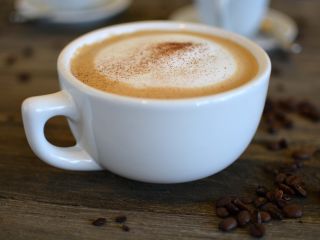 Hours:
Sunday - Thursday: 7:00 am to 8:00 pm
Friday & Saturday: 7:00 am to 9:00 pm