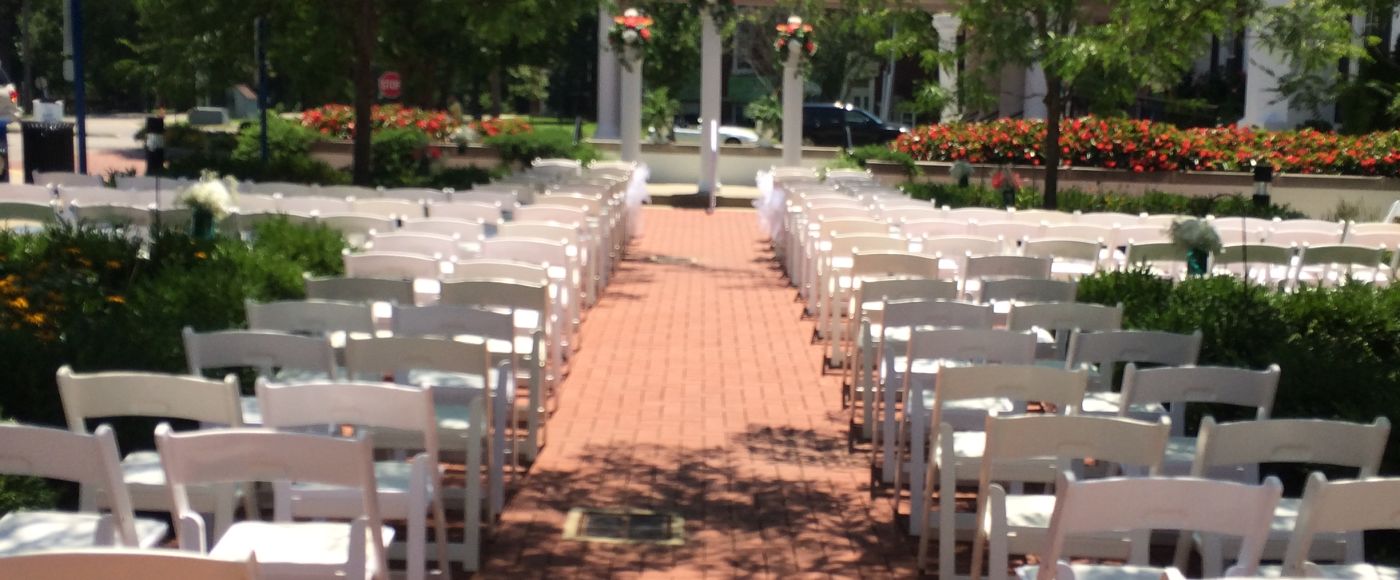 Boone Tavern Weddings
A Perfectly Picturesque Setting
You have one chance to make your wedding perfect. Rest assured that, when planning a wedding with us, perfect is a promise.
Historic Boone Tavern weddings incorporate the scenic interiors and exteriors of our historic property as well as a dedicated wedding staff that focuses on a "one bride per weekend" policy to ensure that your nuptials are the centerpiece of the weekend.
Plan a wedding and reception for up to 150 people. You can host the ceremony in the serene Historic Boone Tavern garden under our covered portico. Architectural and design garnishes add luster to the day: triumphant columns, winding staircases, and handcrafted furnishings each add character to the scene.
Guests will take notice of the sumptuous food, fine wines, locally crafted and domestic beer and spirits, and regal accommodations. Your friends and family will dine on the freshest, locally-grown food. Our catering team provides you with produce and meats from the Berea College farm as well as other Kentucky Proud-certified sources. And your loved ones will sleep well in our masterfully-appointed rooms and suites; we even offer room blocks to ensure that your guests are all in one place.
We are highly regarded for our picturesque Berea, KY weddings. To begin planning your dream day with us, please contact our Sales Department at (859) 985-3705 patrick_huston@berea.edu or submit a request for a proposal.
Photography for Boone Tavern website is provided by Crawford Photography, Wes Brown Photography, Plan B Photography, Kendra's Kreations Photography, Sarah Dills Photography, Liz Rose Photography, and Scot Powell Photography.